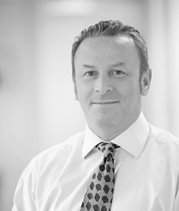 John
Meager
Head of Operations
He joined us in July 2016 from OneWall Advisors UK LLP where he was Chief of Operations. John has over 30 years' experience in the operational and settlement areas of finance, having worked at a leading hedge fund, a leading investment bank, and a pioneering firm in Fund Administration.
Prior to his 5 years with OneWall Advisors UK LLP, John was an Executive Director at JPMorgan where he ran the Client Change Group within the investment operations area. Before joining JP Morgan, John spent 10 years with GlobeOp Financial Services in London. He was a founder employee where he built out the Operations, Fund Accounting and OTC groups from the firm's inception. During his tenure, he held the positions of Global Head of Operations, Global Head of Implementations and On-boarding and Chief Operating Officer for Europe. During his time with GlobeOp, he oversaw the growth of the operation from 4 people in London to 180, and saw the firm's assets under administration grow from zero to US$125 billion. Prior to GlobeOp, John spent over 5 years as Head of European Operations at Long Term Capital Management (LTCM). At LTCM, John was responsible for the middle office, as well as dealing with the firm's trading counterparties and prime brokers. He was responsible for implementing a multi asset class, robust trade entry system, an automated reconciliation platform, and a multi-asset collateral management system. Prior to LTCM, John spent over 7 years with Salomon Brothers in London. During his time at Salomon, John headed up the Broker Dealer control group, and spent time working on special projects for the operations groups in Tokyo, New York, and London. Before Salomon Brothers, John worked at the Royal Bank of Canada and Natwest.
John was educated at Selhurst High School for Boys, and is a member of the Chartered Institute for Securities and Investment.