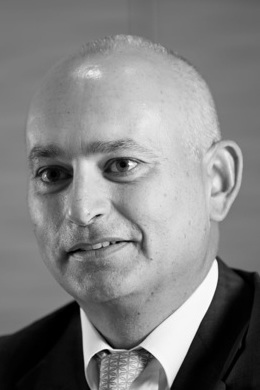 Kamal
Tabet
Senior Advisor
Kamal F. Tabet is the Co-Founder and Chairman of Adon Capital, a private investment company focused on first generation, successful entrepreneurs and investors. In addition to his role as a Senior Advisor to RiverRock European Capital Partners, he is also a member of Omnia Strategy's Advisory Council and The Wharton School (University of Pennsylvania) Executive Board for EMEA.
Kamal has 35 years' experience in the financial services industry, largely at Citigroup, and was personally involved in transactions in excess of $130 B across advisory, equity and debt products.
During his 15-year tenure at Citigroup, Kamal was latterly the Global Head of private equity coverage, fund raising and private placement activities for the bank. He was also a member of the Global Corporate and Investment Bank's Operating Committee and on the Advisory Board of Bridges Ventures, a UK government sponsored, socially conscious, private equity firm.
Prior to joining Citigroup in 1994, Kamal spent 8 years at Lazard Freres & Co. in New York where he was a leading M&A banker focused on buyouts and cross border transactions. He joined Lazard from Republic National Bank of New York where he spent 4 years, mostly as an options trader.
Kamal received an MBA from the University of Pennsylvania's Wharton School in 1984 and his B.S. in Economics cum laude from Pepperdine University in 1980.